Grandinote - Proemio Magnetosolid Preamplifier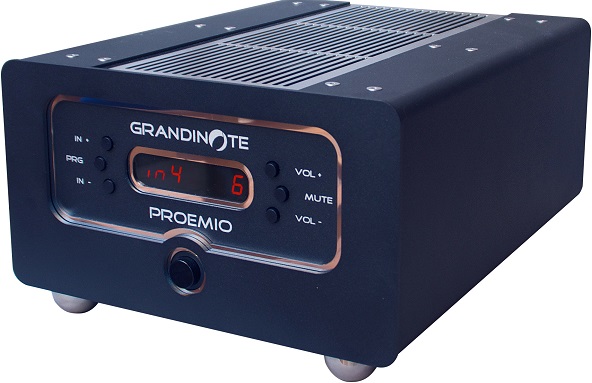 Grandinote - Proemio Magnetosolid Preamplifier
The Grandinote Proemio is a no-compromise hi-end preamplifier.
His design and his construction born to splurge every virtues of Magnetosolid® sound.
We can enjoy with a natural and sweet sound, but also tight, energetic and dynamic.
Proemio output stages can drive every power amplifier, obtaining from them the best sound, in every situations.
 
Linea pleamplifier
Three unbalanced inputs RCA
Three balanced inputs XLR (full-balanced)
Balanced inputs XLR unbalanced convertibles
One unbalanced output RCA
One balanced output XLR (full-balanced)
Frequency response 1,5Hz - 350 kHz
Gain = 10 dB
Class "A"
No feedback
Direct coupling stages: no capacitor used
Full-dualmono
Absorption 15W
Weight 15kg
W=318 x H=196 x L=408 [mm]
Grandinote's warranty of 5 years